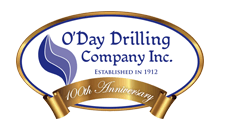 What We Do

Frequently Asked Questions
How to protect your water well from freezing?
FREEZE PROTECTION FOR WELL SYSTEMS
| | |
| --- | --- |
| | |
| | System should run every 10 – 20 minutes |
| | System should run continuously until temperature rises above freezing |
| | Insulate all above ground piping including nipple below the pressure switch |
The water coming from the well ranges in temperature between 68 and 72 degrees year round and normally does not get cold enough to freeze while the water is moving. When it is decided to run water to prevent freezing it is necessary to open a faucet to a full stream.
It is important that the pumping system meets the above recommendations through out the ENTIRE above ground distribution system as this will protect the plumbing above ground.
The process of trying to drain the system is quite a bit more complicated due to the fact that once the electricity is turned off you only accomplish getting the pressurized water from the system and any water left in the system will freeze causing damage to many parts of the system. If anyone would elect to turn off the electricity and drain the system, please use an air compressor and blow the system completely dry of any water in the entire system.
Once the temperature has risen above freezing the system can be turned back on and verified that all components are working properly and the system reaches shut off pressure.
The above recommendations are typical practices for protecting your well and associated piping from freezing. Please understand that every household and application is unique. Therefore we cannot guarantee that the recommendations are best for you. If you would like to receive an in house assessment and recommendation please feel free to contact our office @ 281-485-1330.